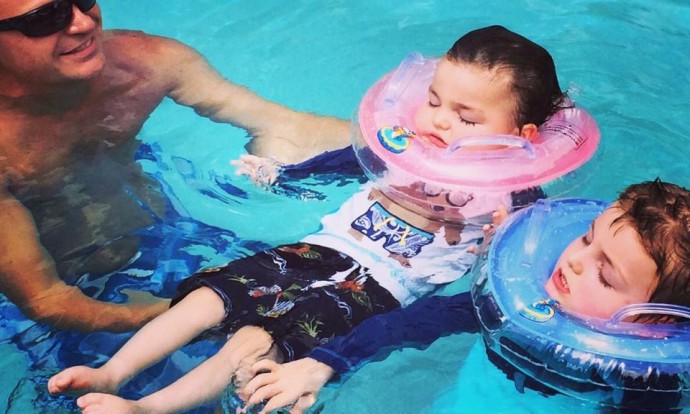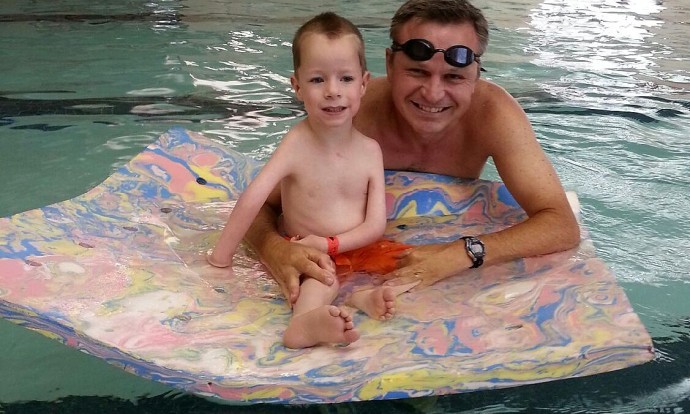 Our Physical and Occupational Therapy staff uses water and aquatic therapy in a variety of creative ways, to work towards functional therapeutic goals at home, as well as through our community partnership with the YMCA.
Water can generally be introduced very early, before 6 months of age, to encourage independence in skills. These skills include: erect sitting, transitioning to and from the floor, all fours and protective reaching. The resistive and buoyancy properties of water aid in body awareness, as well as neutralize low core stability and hypotonia using our baby pool program. Children who have retracted and tactile defensive postures and delayed protective reactions, especially benefit from the hydro-static pressure of the water and often learn to crawl in this medium.
These skills can also be developed using a float mat in a typical aquatics setting, creating a moving seat on top of the water that relaxes and promotes participation in a non-stressful environment. The CDC has extensive research supporting the use of water in promoting health and mental health!
From a very early age (6 months), children can be independent, mobile participants in a pool system at home or in a typical pool, by employing cost-effective products made by Waterway Babies. These products allow us to develop independent skills in the child with low tone or poor head control, before he or she is even sitting up on land. By introducing the neck float and water at this age, we typically avoid the fear of water associated with 12-15 month old children. This tool also develops a sense of body and spatial awareness through independence in the water, as well as core and tone development. Because the system is practical and easy t o use at home, children do not lose water skills during winter months and for many, this is their only means of independence early!
Using our Transition to Wellness program in partnership with the YMCA, we are able to create diagnosis- specific goals, that ultimately prepare children with disabilities for water independence and a lot of fun. This is a particular effective medium for the child with hemiplegia or hypotonia, as the resistive properties of water activate the core muscle groups and work muscle groups that are typically in an abnormal neurological pattern. By using a decreasing flotation process, we are able to prepare children for inclusion in swim lessons through the YMCA and a lifetime of enjoyment of water activities, with the possibility of inclusion in water sports with their peers!