At Sprout Pediatrics we focus on therapy with developmentally appropriate practices in mind, so we love books! Books are great for expanding vocabulary and teaching language concepts.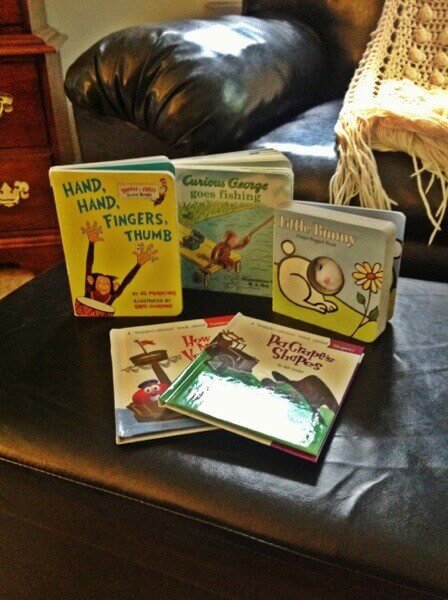 For example, we might use the bunny book in the photo to teach animals or work on animal sounds with an Apraxia client. Or for a developmentally delayed client we might use the Dr.Seuss book to teach body parts or following directions! Our Autism clients need work on answering questions and general language development, so the Veggie Tales books are a wonderful tool.
One big thing most families forget is that having a variety of books around the home doesn't have to cost a lot of money. The Library is a wonderful resource as one can check out 30 books for 3 weeks! Pull out ten new books a week for free! Or zip by your local thrift store and check out their selection of children's books. Often times families outgrow books and they are still in good repair. We also hit up TJ Maxx, Marshall's and Tuesday Morning as these stores often offer books at a discounted rate. Oh and don't forget Amazon as we find books for .01 regularly…shipping is 3.99 but it's still a good deal on most books.
Quick Tips of What to do as You Read:
Read, read, read!
Have children 18 months and younger turn the pages or pat the picture after you do.
Point to pictures and name what you see
Ask your child to point to the rabbit, the tree, or the girl.
Ask simple 'what' questions about the story and then ask 'How many' questions.